You want to support charities, but sometimes it can be hard to find out about them. Especially the really tiny ones which do great work locally.
In fact, did you know there are over 167,000 of them in the UK? Over 40% of those are tiny charities working on less than £10,000 a year.
We want to help you find them!
Making Support Easier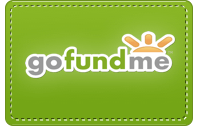 At freshHOPE we're working hard on making it easy to find and then support those charities. The first phase of that is to put all of them on on a map which is easy for the public to search and use.
We're working hard on plans and development and if you want to support us in getting this done by the end of 2016 please consider giving to our GoFundMe campaign by clicking the green button on the right.
Keep in touch